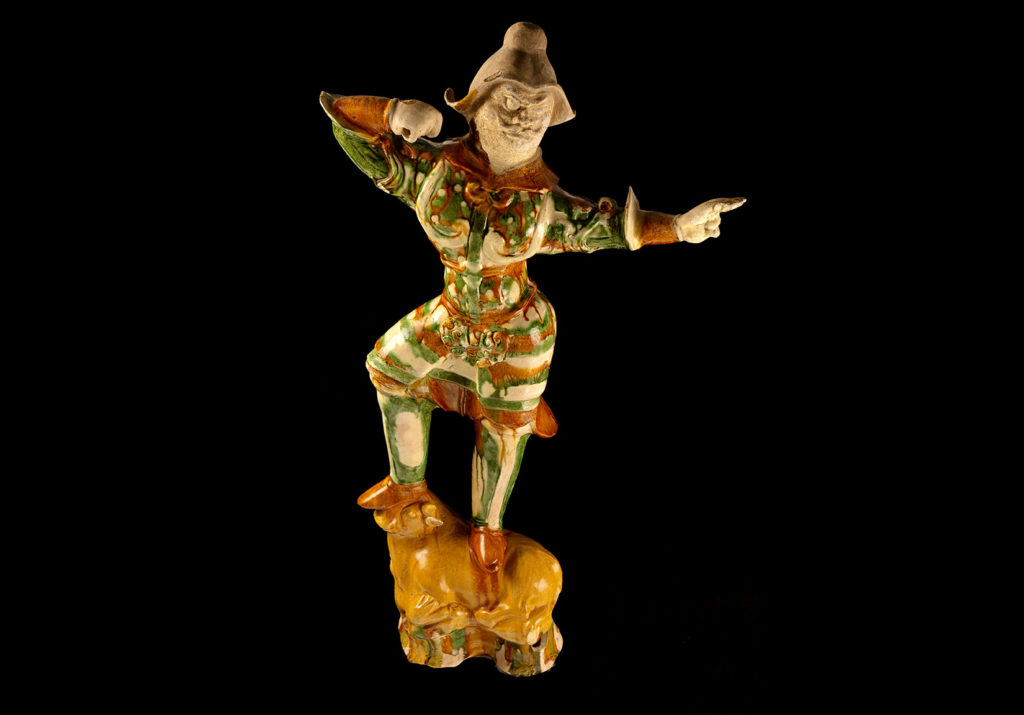 Here we present one of the the Pamplin Collection's Lokapāla, or guardian figures. Such figures were often placed in a tomb–along with servants and supplies of food–and intended to protect the deceased and guide him safely into the afterlife. This particular piece is from the Tang Dynasty (618-906 CE).
Lokapāla, Sanskrit and Pāli for "guardian of the world," has different uses depending on whether it is found in a Hindu or Buddhist context.
In Hinduism, lokapāla refers to the Guardians of the Directions associated with the eight, nine and ten cardinal directions.
In Buddhism, lokapāla refers to the Four Heavenly Kings, and to other protector spirits, whereas the Guardians of the Directions are referred to as the 'dikpālas'.
For additional information on Lokāpalas, see https://en.wikipedia.org/wiki/Lokapala