Jesse James Love Story by Matt Clark (American, 1903-1972)
This painting, by western artist Matt Clark, depicts the 1874 marriage of Jesse James to Zerelda Mimms ("Zee"), who aims her pistol at the hapless minister, while brother Frank keeps a lookout at the window. Like his brother Benton, Matt Clark was member of the Society of Illustrators Hall of Fame.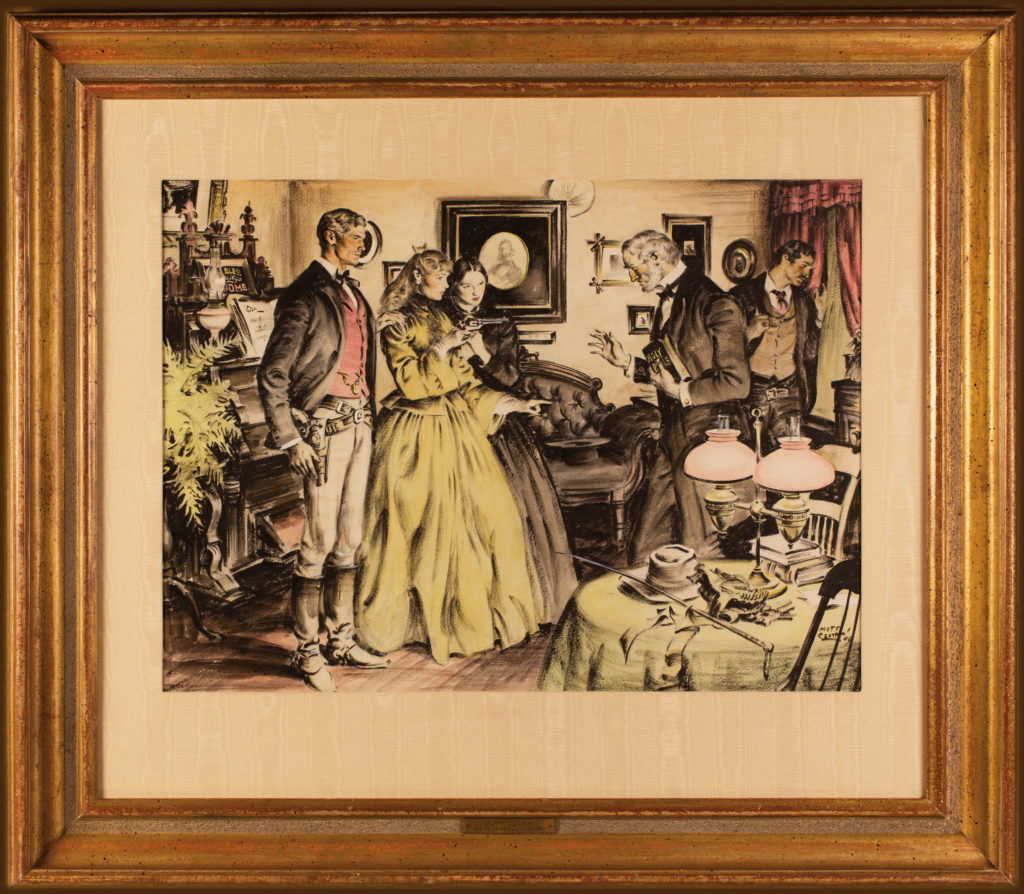 Broadside (small poster) of a drama that portrayed the life and times of Jesse James, a notorious outlaw, bank robber, and murderer. Jesse James was killed at the age of 34 by Bob Ford, one of his fellow gang members and who was secretly working for the governor of Missouri.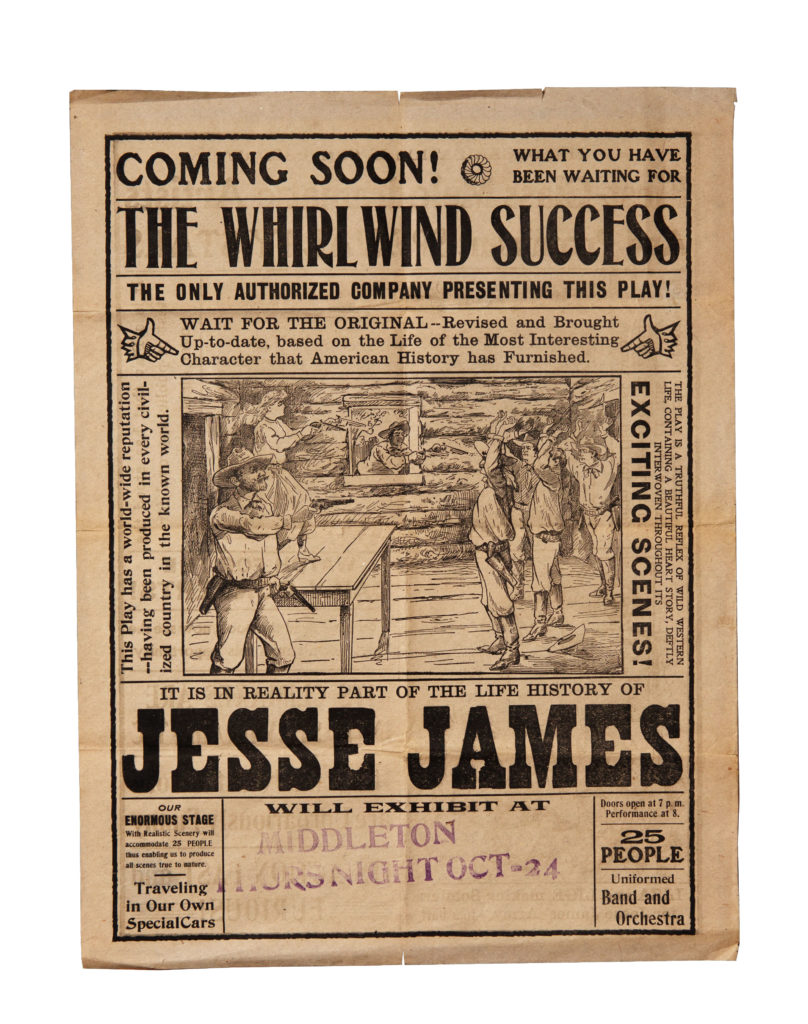 William "Buffalo Bill" Cody (1846-1917) was an American scout, buffalo hunter, and Wild West show impresario. He served in​ the Union Army during the Civil War and was a civilian scout for the Army during the Indian Wars of the late-1860s and1870s. He received the Medal of Honor in 1872. He founded Buffalo Bill's Wild West show in 1883, taking a large company of performers—many noted personalities in the​ late​ 19th-century history of the American West—on popular tours of the United States and Europe. The shows included calf-roping, daredevil riding, trick shooting, staged battles, and speeches, among other acts. The Pamplin Collection continues to gather memorabilia from Buffalo Bill events, including the objects shown here: a Plains tribe war club, rope, ​a ​broadside advertising a show, and a movie poster from a 1924 film starring a fictionalized Buffalo Bill, Jr., who had no relation to the Buffalo Bill Cody we know.