The Pamplin Collection holds many and diverse pieces of 18th and 19th century furniture, including this period English secretary bookcase, with original broken- arch pediment and original mirrors. The candle slides are still intact.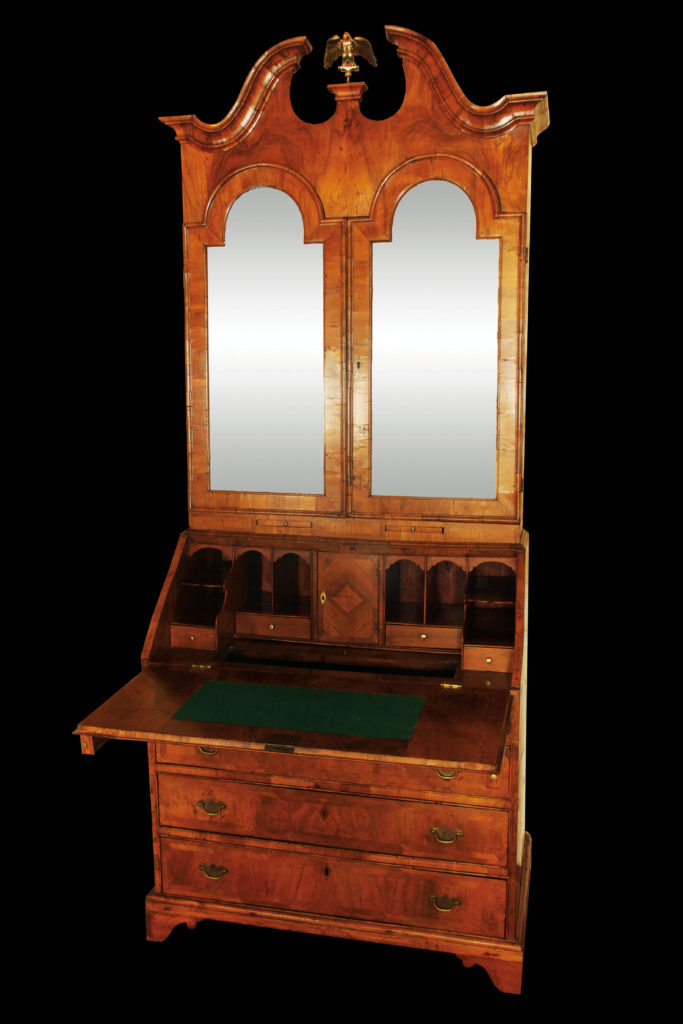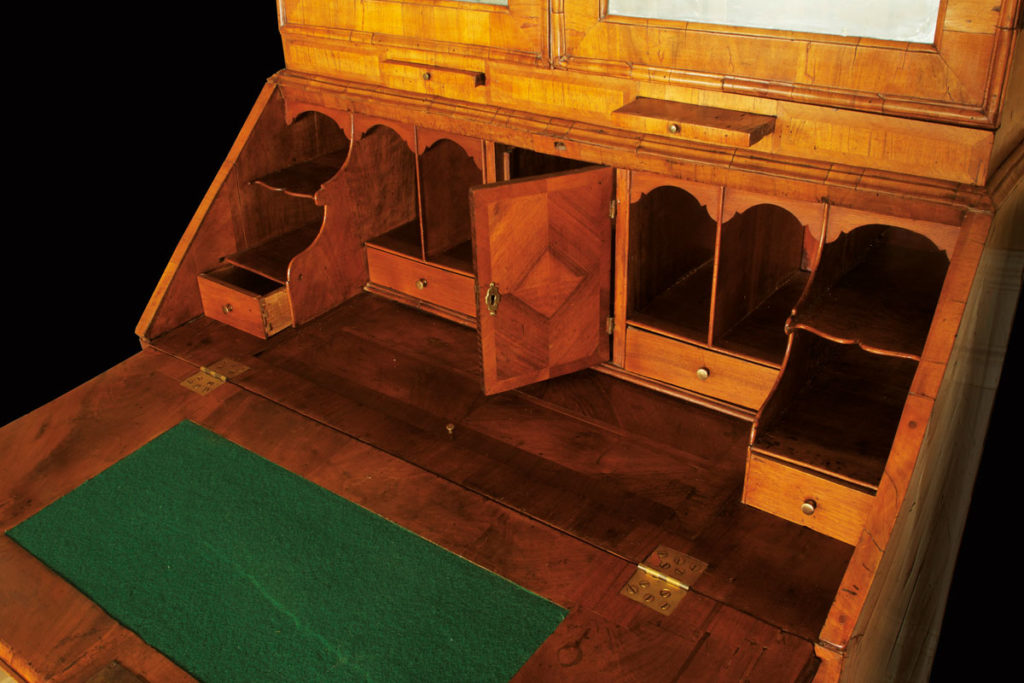 Continental two drawer chest, with original escutcheons. Marquetry of ebony and satinwood, plus other woods.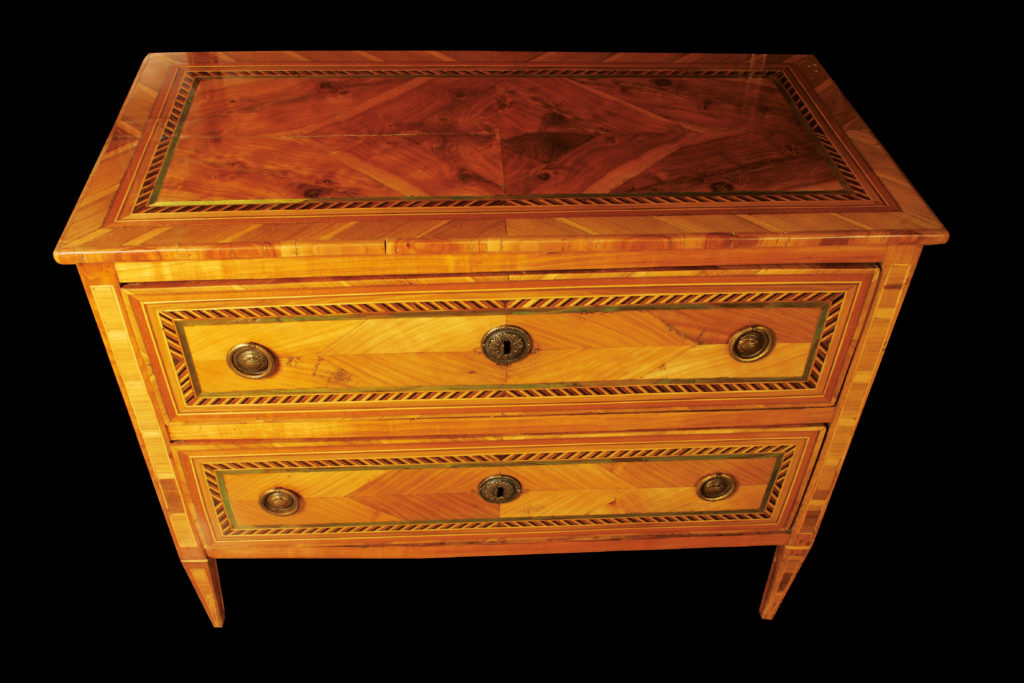 This elegant curved front desk–a Continental Cylindre Bureau–is a precursor to the later roll top desk, a 200 year-old desk with the original inlay of tulipwood.