The Bible is from the Spanish colonial South America dating from the 19th century. The hand-wrought silver enfolding the book and its stand shows fine craftsmanship and likely would have graced a bishop's or archbishop's pulpit.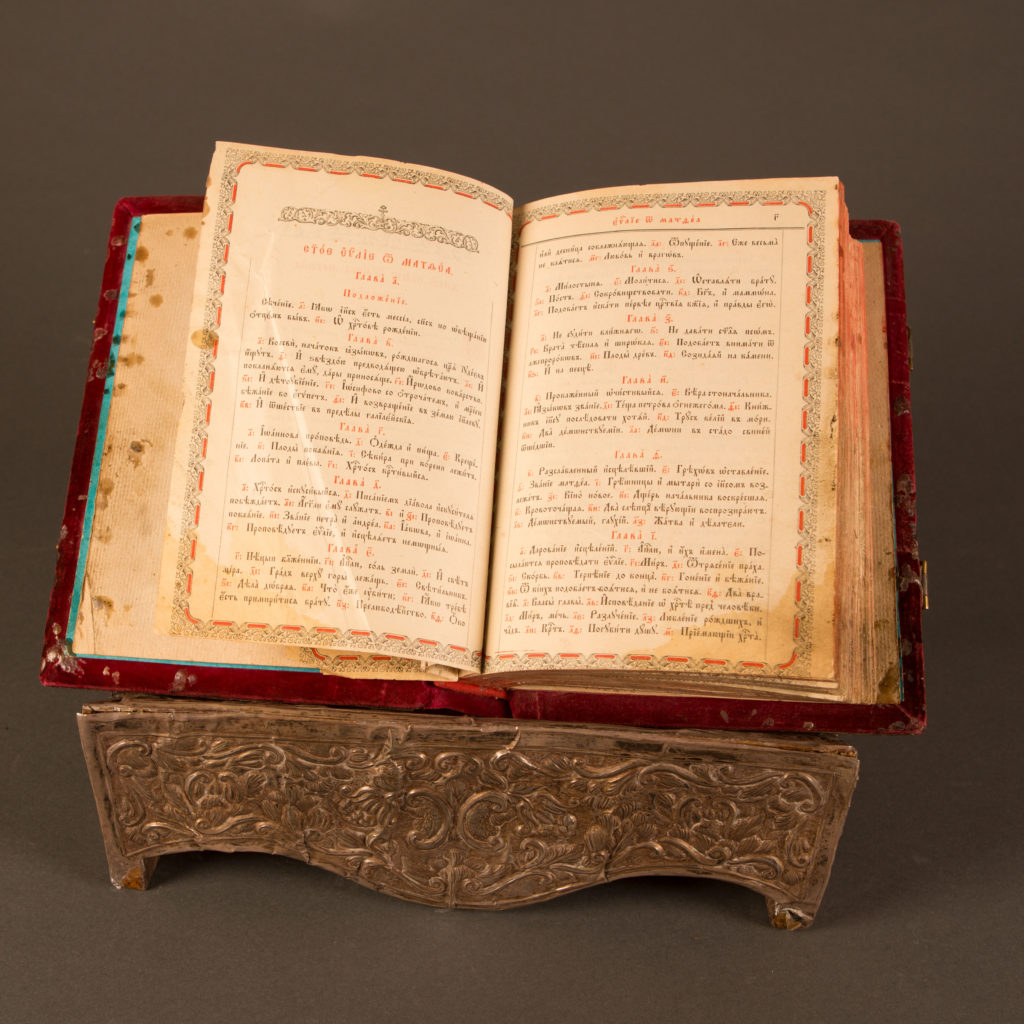 This is a book of Common Prayer from a Confederate Episcopal Church with the inscription: "God Save the President of the Confederate States."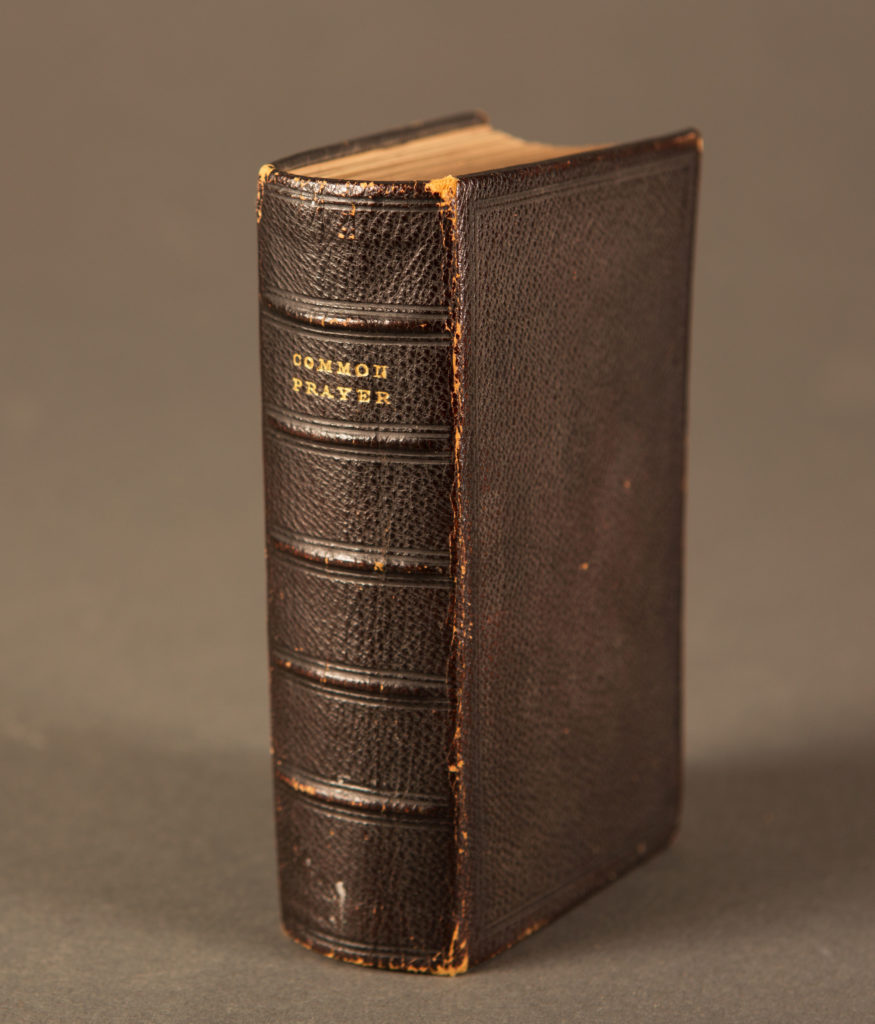 A field Bible kept by an officer of the 10th Cavalry, African-American cavalry recruits—the Buffalo Soldiers—who served in the Indian Wars of the 1870s and 1880s in the western states and territories.