by Girolamo Bonini (Italian, 1620-1680).
Christ Giving Communion to the Apostles at the Last Supper.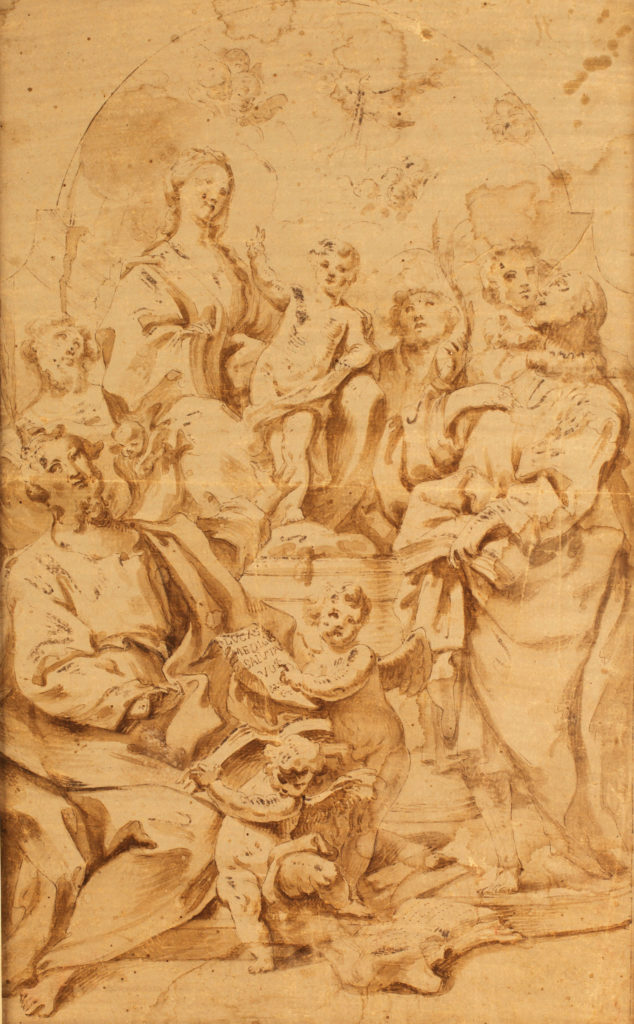 Lucas Medicus, Salutat Vos. Bonini was an Italian painter of the Baroque period, active mainly in Bologna. He was the pupil of the painter Francesco Albani and part of a team of painters who decorated the Sala Farnese of the city hall of Bologna.