Where's My Date? by Charlie Dye (American, 1906-1972)
20 X 18 inches, oil on board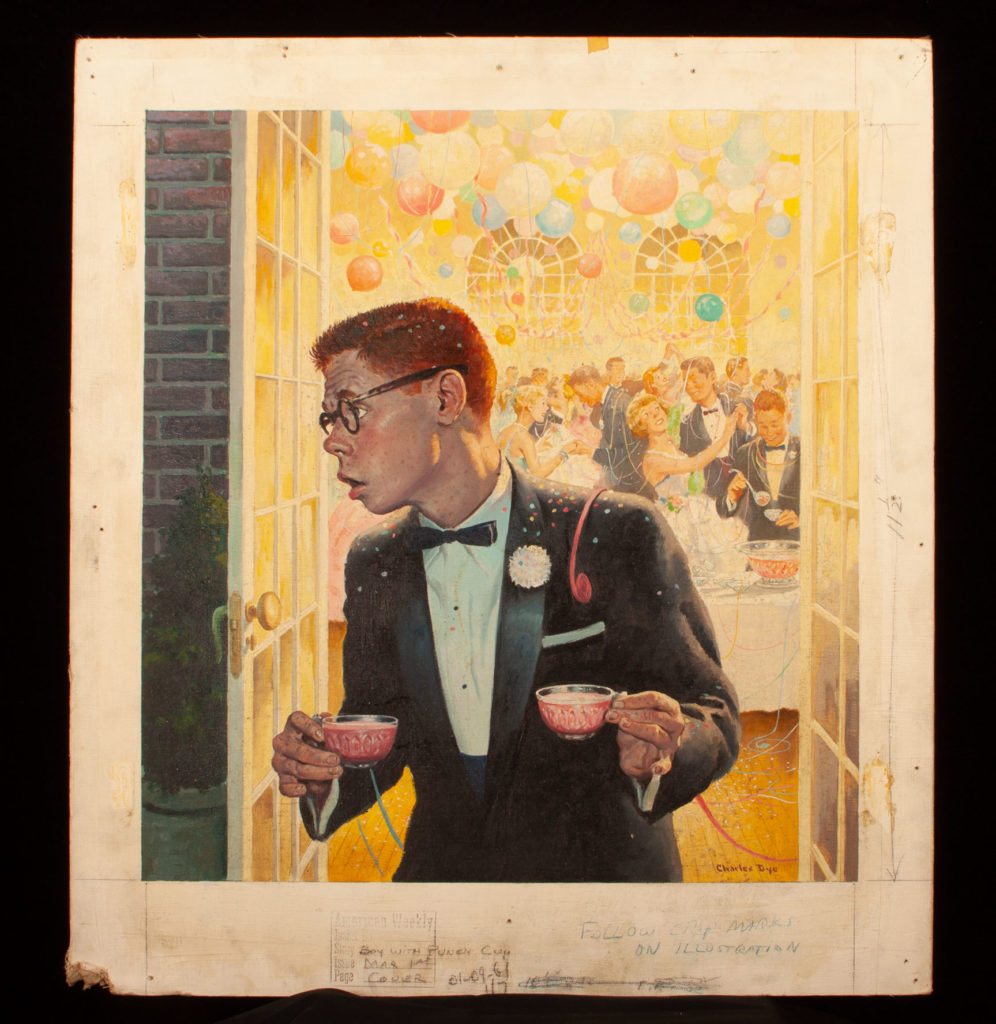 The writer James Thurber once observed that "Humor is a serious thing. . . one of our greatest, earliest natural resources, which must be preserved at all costs."
Charlie Dye was a western artist who created this droll cover for The American Weekly. A down-on-his-luck kid has been ditched by his date at the prom, leaving the guy with two glasses of punch in his hands. "Where'd she go?!" we can almost hear him ask himself. This early-1960s scene illuminates Dye's adaptability and style.
Born in Canon City, Colorado, Charlie Dye became a painter of western genre inspired by the painting of Charles Russell after a horse fell on. Recovering from his injuries, he saw reproductions of Russell's paintings in a magazine and a career portraying the lives of cattlemen was set.
Dye worked as a cowboy in Colorado, Arizona, and California until he was 21 and then enrolled at the Art Institute of Chicago and the American Academy. From the age of 30 on he worked in New York City as a magazine illustrator.
The American Weekly was published by the Hearst Corporation into the 1960s as a supplement to their Sunday newspapers. The company claimed The Weekly had a circulation of over 50,000,000 readers.