As part of its substantial holdings in more than two centuries of American military history, the Pamplin Collection has recently begun building its World War II section, with objects such as dog tags, uniforms, medals, photographs and newspapers, flags, propaganda, albums, and illustrations.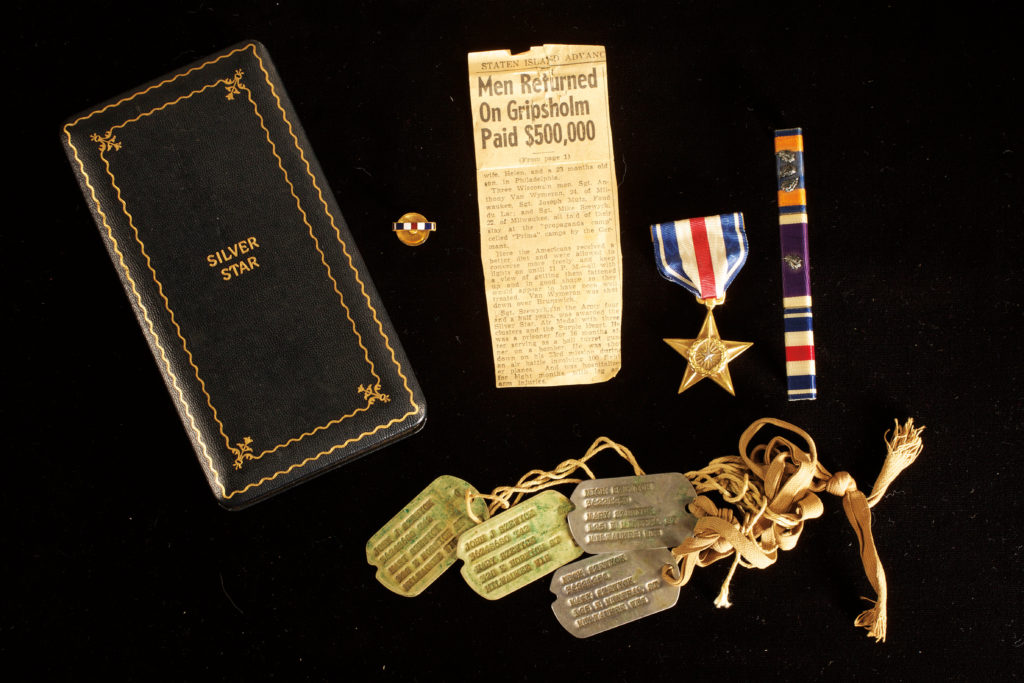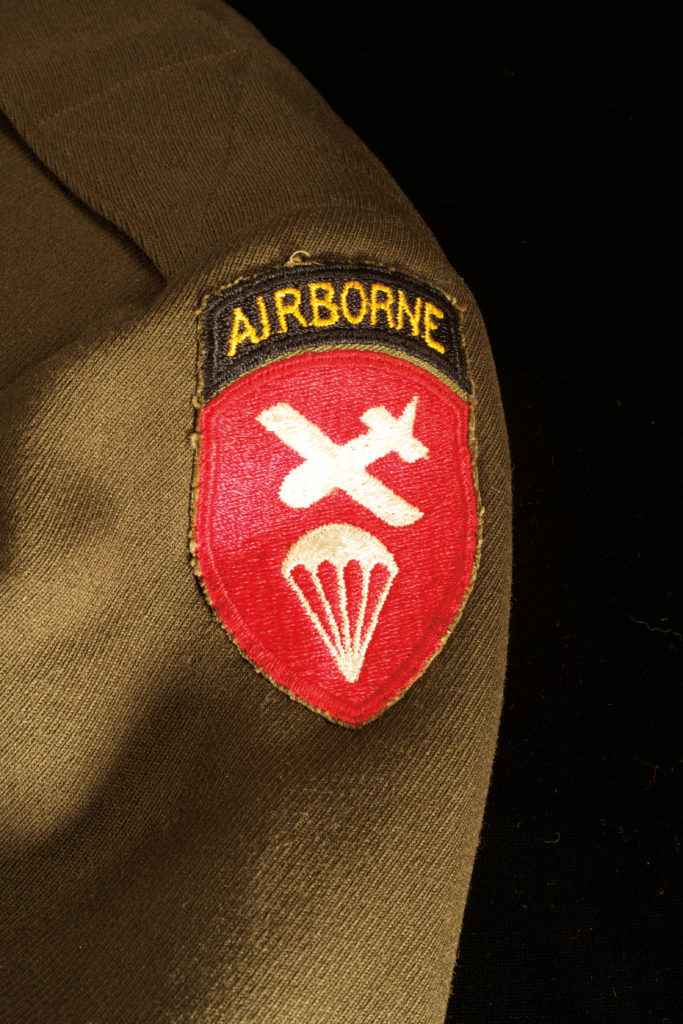 Rescript of the Japanese Imperial Declaration of War on the United States and Great Britain. Signed and published December 8, 1941, the day after Japanese airplanes bombed Pearl Harbor. This rescript (decree) of the Japanese Emperor's wartime declaration lays out the rationale for Japan's war against the Allies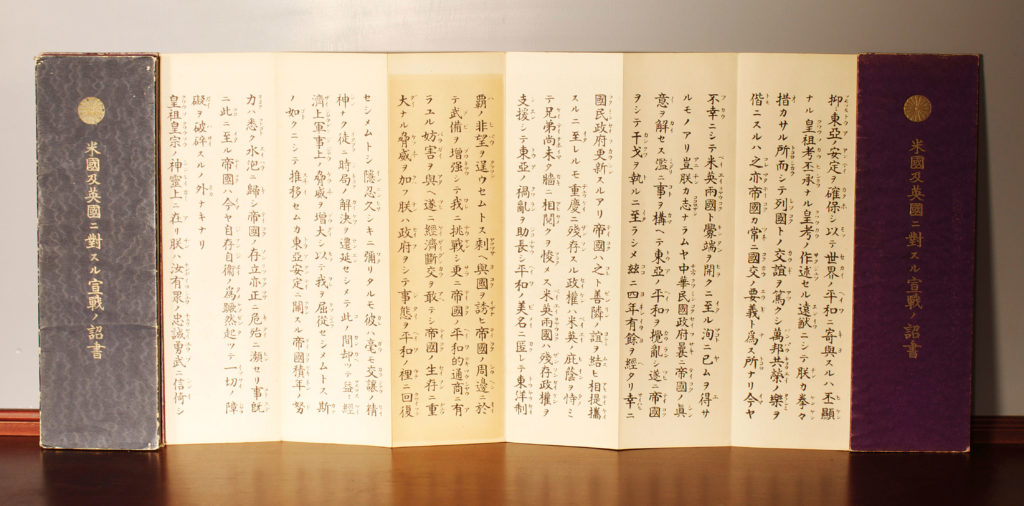 At the top: "Winsome Winn," by John Clymer (American, 1907-1989). A prolific illustrator for the Saturday Evening Post, Leatherneck Magazine, and the Marine Corps Gazette, Clymer was known for his work that captured nature and the American West. Here, Clymer portrays the crew of an American bomber about to embark on a mission. At right are a shoulder patch from a Army Airborne uniform and flight sunglasses.