The jacket belonged to famed war correspondent Ernie Pyle, who was killed by machine gun fire on Okinawa in April 1945. Pyle had previously covered the war in Africa and Europe. He was admired for his own courageous coverage of the infantry grunt, whose perseverance and fortitude, Pyle believed, were what won the war.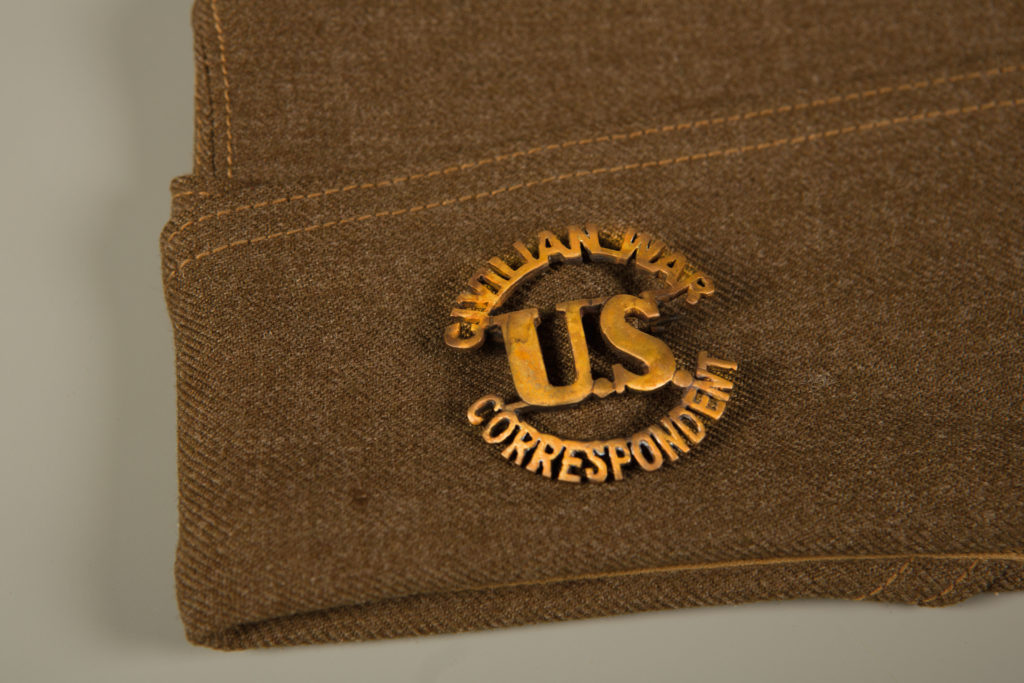 Documents here include the Okinawa surrender document of the Japanese Imperial Forces, signed by Japanese officers and the American Commanding General Joseph "Vinegar Joe" Stillwell at Yokohama on September 2, 1945.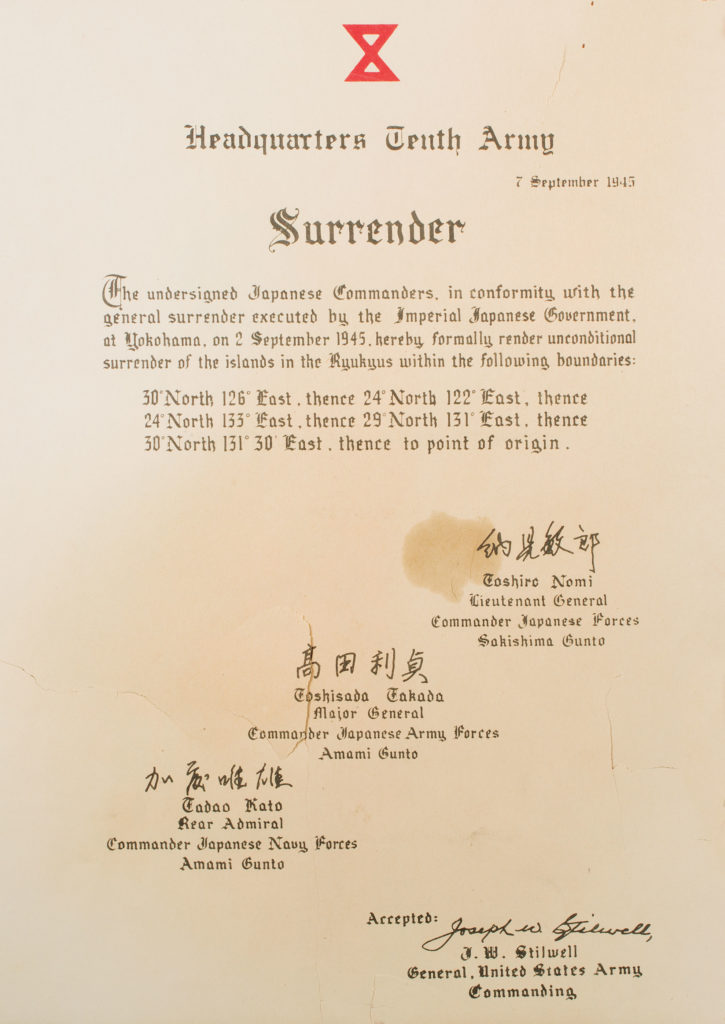 Documents relating to the Battle of Okinawa, fought on the Ryukyu Islands of Okinawa and the largest amphibious assault in the Pacific War of World War II. The battle lasted from early April until mid-June 1945. After a long campaign of island hopping, the Allies were approaching Japan and planned to use Okinawa, as with Iwo Jima, as a base for air operations on the planned invasion of the Japanese homeland. Four divisions of the U.S. 10th Army and two Marine Divisions fought on the island. The battle has been referred to as the "typhoon of steel" in English, referring to the ferocity of the fighting. The battle resulted in the highest number of casualties in the Pacific Theater during World War II. Japan lost more than 77,000 soldiers, and the Allies lost more than 14,000.