We have pieces of a communion set carried across the fields of Normandy following the D-Day landings in the summer of 1944. The set includes sacramental cups for wine and trays for the bread.
1880s Kiowa Tribe cross.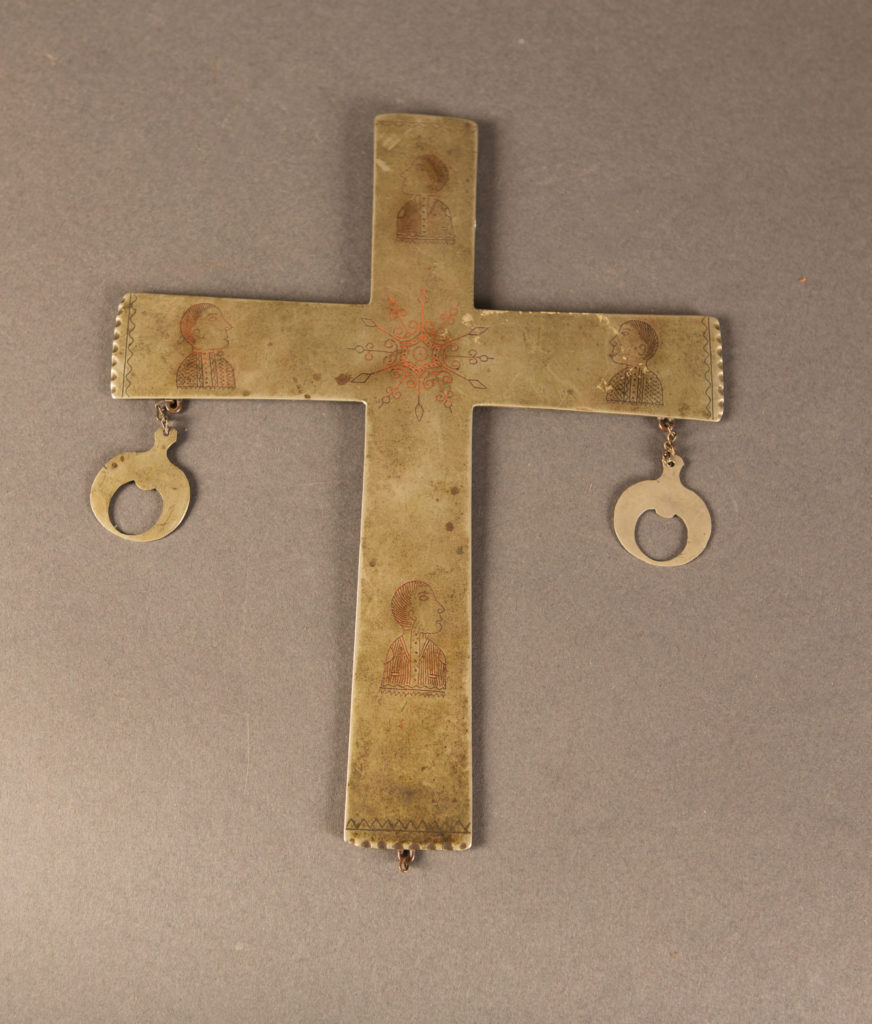 Crucifix given by Father Pierre-Jean De Smet to Henry Little John, son of the Sioux chief Sitting Bull in 1868. De Smet was one of the most respected missionaries in the West and was greatly trusted by the Nez Perce and Flathead tribes with whom he worked.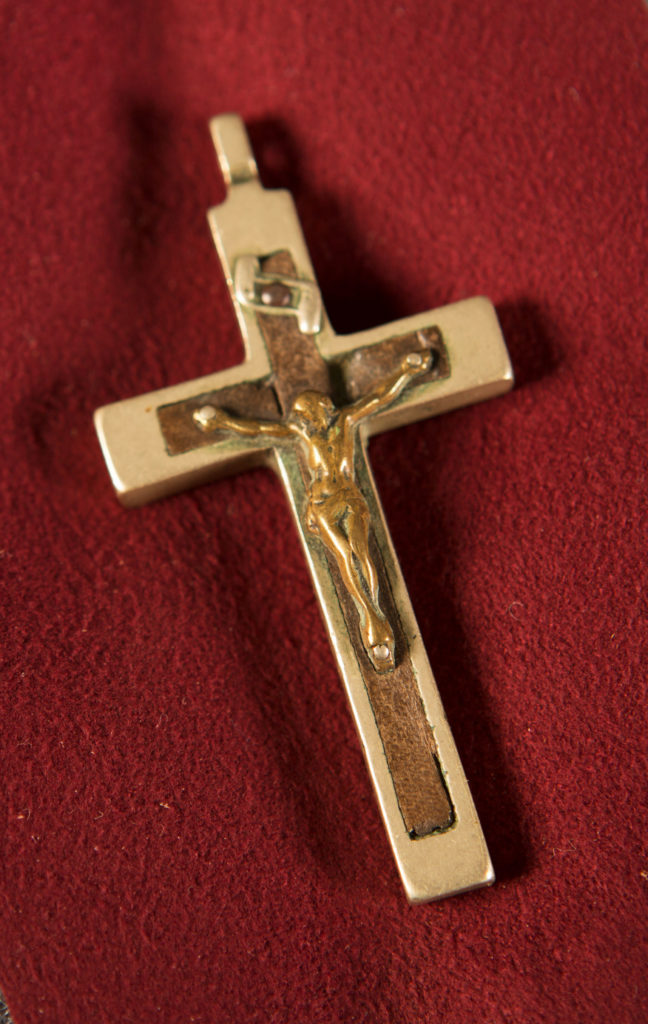 The crucifix is Spanish colonial and comes from Peru.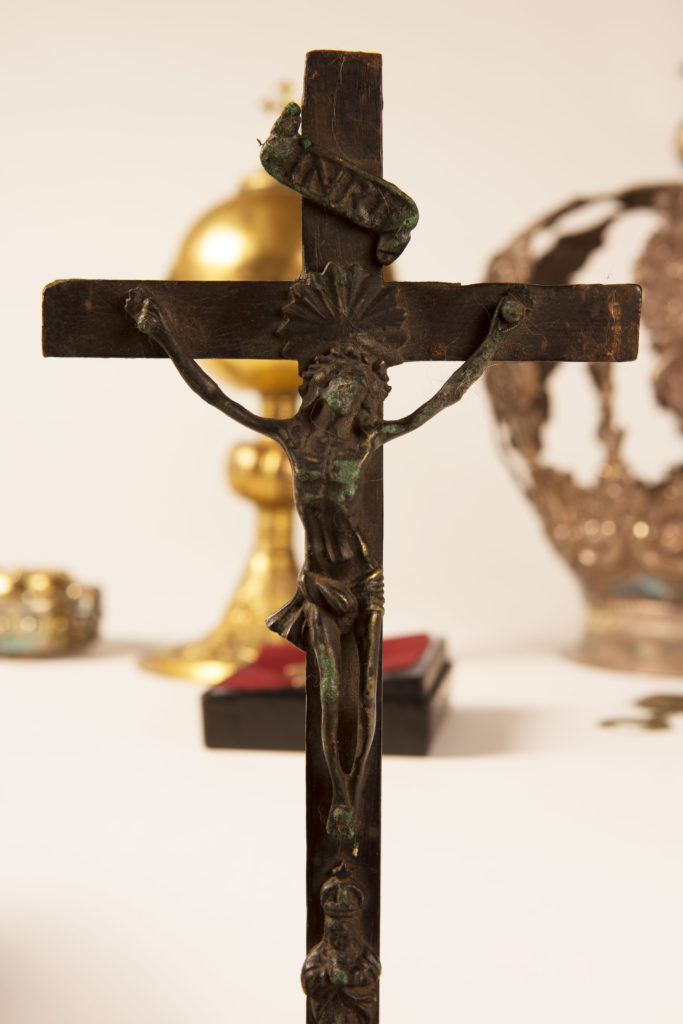 A ciborium from South America, ca. 1850. A ciborium is a vessel, originally in the shape of a drinking cup in Ancient Greece and Rome, used to refer to a large covered cup designed to hold hosts for, and after, the Eucharist, thus the equivalent for the bread of the chalice for the wine.